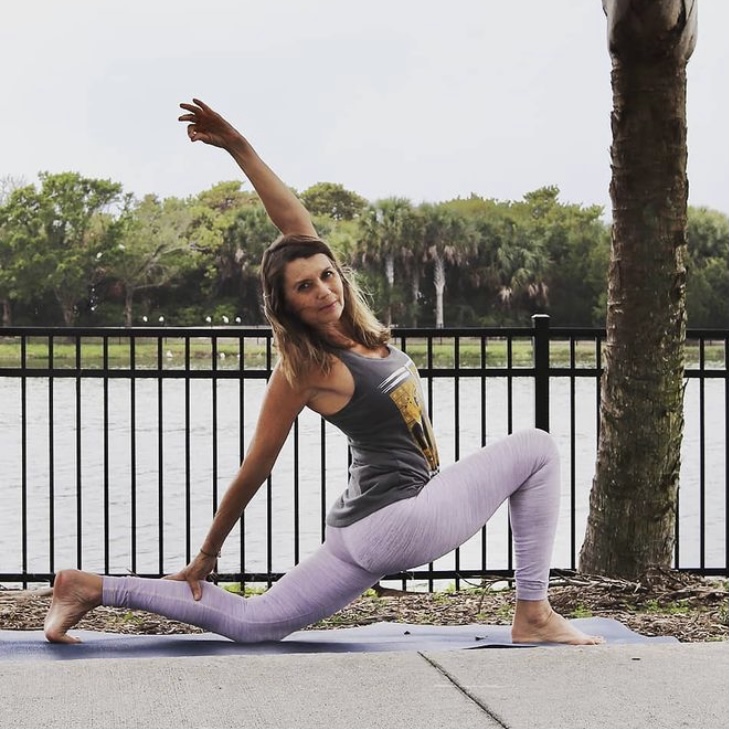 Mandy Grant
Owner, Head Teacher
Mandy Grant is the Head Teacher and Owner of Juluka Yoga Studio. Her Yoga teaching experience spans over 20 years, and "Juluka", which is the Zulu word for "sweat," is the culmination of her life's experiences and truly a dream come true for this South African native. Mandy's devotion for the practice and her desire to always be . . .[READ MORE]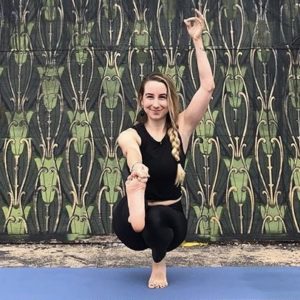 Katie Bergin
Katie is a 200-hour certified yoga instructor. She earned her certification studying with Mandy Grant and Soo Yoon at Juluka Yoga's School of Yoga. Katie is also trained in hammock/trapeze and yamuna ball-rolling techniques. She believes in the transformative nature of yoga and works
with all students on expanding body awareness. Katie enjoys teaching a challenging, fun, and playful vinyasa class that meets each student where they are, while encouraging them to go deeper. You will leave her class feeling centered, inspired, and refreshed!
Katie is registered as an RYT 200 with the Yoga Alliance. 

Kruti Brahmbhatt
Yoga has been a part of my life since the early ages. Growing up I would watch my mom practice yoga, pranayama and use Ayurvedic practices regularly. I didn't think much of it or see the benefits of Yoga until a few years ago when I came across yoga as means to reduce stress and
tension in my life. As I cultivated my practice, I started to notice the many benefits and out of curiosity, to learn more about Yoga, I enrolled in my 200hr training with Juluka. Through my training, I have been fortunate to meet such wonderful teachers who continue to guide and shape my practice on and off the mat. I focus my teachings on meditation, creative flow, mindful movement, and building flexibility and strength for mind and body for all bodies!

Toni Chianetta
Toni Chianetta, MS RYT 500hr founder of Sanctuary Den is a 3rd Generation Mystical Intuitive. Toni uses these natural gifts alongside her studies & attunements in Yoga, Reiki, Shamanism,  Soundhealing, Medicinal Aromatherapy, Reflexology, IET and a Masters Degree in Nutrition from NYU
to offer a truly holistic approach to ancient healing through vibrational frequency.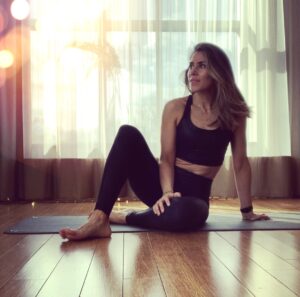 Vas Cialdella
Fate often has a way of intervening in our lives when we least expect it. Over twenty years ago, when Vas wandered through the aisles of her local library, unsure of what she was seeking, Yoga decided it would find her – quite literally. A rogue copy of Richard Hittleman's Yoga 28 Day Exercise Plan
leaped off the shelves landing right at her feet, so she picked it up, brought it home, and has been practicing yoga ever since. A lot has happened since that first meeting with Yoga that fateful day, but it never strayed far from her heart. And as is often the case with committing to teaching the practice, when all the stars had aligned, she knew she wanted to take the next step. In the Spring of 2013, Vas became a Juluka graduate, earning her 200 hour teaching certification. 
Fate often has a way of intervening in our lives when we least expect it. Over twenty years ago, when Vas wandered through the aisles of her local library, unsure of what she was seeking, Yoga decided it would find her – quite literally. A rogue copy of Richard Hittleman's Yoga 28 Day Exercise Plan leaped off the shelves landing right at her feet, so she picked it up, brought it home, and has been practicing yoga ever since. A lot has happened since that first meeting with Yoga that fateful day, but it never strayed far from her heart. And as is often the case with committing to teaching the practice, when all the stars had aligned, she knew she wanted to take the next step. In the Spring of 2013, Vas became a Juluka graduate, earning her 200 hour teaching certification.
Vas has completed both her 200-hour and 300-hour Advanced Yoga Teaching Certifications and is registered as an experienced teacher – E-RYT 500 with the Yoga Alliance. 
a class here and there, all while being a 4th grade teacher for 10 years, getting married and growing her family.
After having her second child and leaving her job as an educator, Lisa passed a yoga studio down the block from her house for about a year before finally dusting off her yoga mat walking into the studio. Lisa then became a regular at classes throughout the wonderful studios of Bergen County. While deepening her practice and learning as much as she could about the poses and origins of yoga, Lisa found out about Juluka offering a 200 hour teacher training. She had just applied for a Master's program, but after much deliberation, decided that yoga was where she wanted to put her time and energy. Thanks to the supportive guidance of Mandy Grant and Soo Yoon, Lisa has gained so much insight, joy, understanding and community. 
Lisa looks at yoga as a way to relieve stress and a physical workout. Lisa enjoys designing creative flows and sequences in her classes with the intention of leaving her students feeling challenged AND successful. Lisa has found that her personal yoga practice has grown from a physical practice on her mat to a practice that impacts her life in every way.
Lisa is a full time mom, wife and yogi. If she is not running around after her two sons, you will find Lisa exploring the newest restaurant in Bergen County, next to you at a local yoga studio, walking her pup Teddy or enjoying time with her family. What you will encounter at Lisa's class? A good playlist, fun flows, a chance to challenge yourself, and the joy of feeling yourself breathe. Stay on your mat- it will always lead to more.
Lisa is an 200hour Certified RYT with the Yoga Alliance.

Joan D'Amico
Joan D'Amico, Ed. D, 500-RYT, has completed her 200 hour certification with Judy Heany in Cape May, NJ, and her 300 hour certification at Juluka Studio in May 2020 with Mandy Grant.  Before that, she has been an enthusiastic yoga student for over twenty years. " I started practicing yoga as a way to stay
in shape and to have time to clear my mind and reflect throughout the week. Yoga helped me to stay calm, and focus on different personal life issues.  Before I knew it, I was addicted to the practice!. I found it became more necessary for me to practice yoga than to work out."
Joan also has a degree in Foods and Nutrition, is certified as a plant based chef, and teaches cooking classes to adults and children throughout the tri-state area. " Currently, I love incorporating yoga, wellness, cooking, food and nutrition, meditation and pranyama into my classes and sharing it with others." It gives me great satisfaction to teach others simple strategies to achieve balance in our hectic, overpaced and stressful lives through these means…Joan is augmenting her training by studying to be an Ayurveda and Yoga Specialist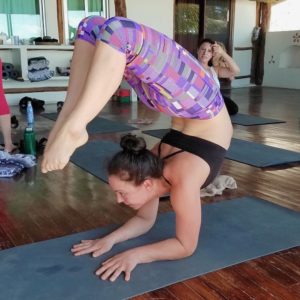 Angela Geronimo
Angela's yoga practice is an integral part of her well-being, reminding her everyday day that she can overcome obstacles.  In her earlier years, Angela was immersed in the stressful world of competitive gymnastics. Later, she pursued a career in another stressful industry, the restaurant 
and catering business, as a healthy eating chef.  Not only did Yoga give her a path to finding beyond the physical benefits, but also the means with which to calm the mind,  balance her life, and move into positive thinking.  Angela found a life-long relationship that is sustainable and allows her to continue to grow so she pursued both her 200 hour and 300 hour yoga teacher training certifications with Mandy Grant at Juluka Yoga.  She loves the opportunity to share this empowering practice and impact people's lives in a meaningful way.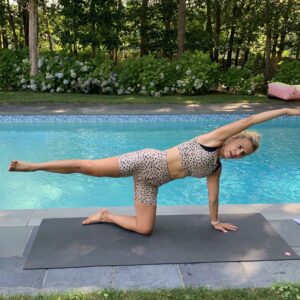 Mindy Goldstein
After raising two daughters, designing jewelry, and completing nine marathons, each under 4 hours, Mindy discovered the joy of yoga.  In yoga, Mindy embraced a challenging new pursuit that has been humbling and healing at the same time after pounding the pavement for 20 years. 
Mindy believes yoga is the key for longevity incorporating both mind and body.  
Mindy is passionate about sharing the magic of yoga – guiding both beginners and more advanced yogis through their practice offering both challenges and modifications.  Mindy's creative flow classes will energize you while you stretch, build strength and improve your balance.  Join her on the mat and experience yoga as an expression of life!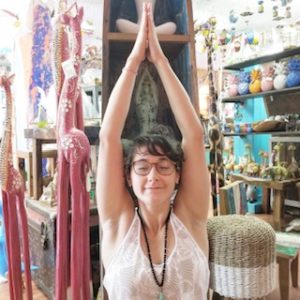 Tori Karach
Tori is a passionate yoga teacher that loves helping her students find peace and feel good. She has completed 500 hours of studying yoga, meditation and chakra work with Raji Thron at Yoga Synthesis. Chakra work, sound healing, breath work, pressure points, energy meridians and
intelligently sequencing poses are some of the things she enjoys incorporates into her classes.
Before teaching yoga she has taught other sports including her childhood favorite, gymnastics. Being a competitive gymnast during her childhood has taught her correct alignment and body awareness from a very young age. Outside of class she enjoys hiking, gardening, and watercolor painting.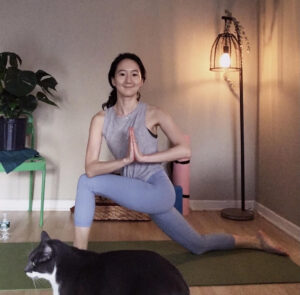 Sue Kim
Sue started practicing yoga when she was 18 at a small local studio in South Korea. She truly enjoyed exploring the extent of her physical capabilities through different poses and the positivity of yoga philosophy. She was intrigued by the simplicity of yoga that all practices are performed on a small piece
of mat occupying no more than what we need as a human. She believes that yoga brings consciousness to our life while bringing comfort to our body and mind. She continuously finds herself on a yoga mat during stressful times throughout her life and naturally pursues being a part of yoga communities wherever she goes. 
With Mandy Grant and Soo Yoon's profound guidance at Juluka, she completed her 200 hour teacher training in February 2020. Practicing yoga tremendously helped her to find peace in her life and now she wants to help others to find their peace, health, and positivity through her class. She often cherishes intense movements to strengthen the body and enhance inner focus, however, she also appreciates the paced movements to find mindfulness in every moment. She's a former auditor and a current housewife/part-time yoga instructor looking for the next adventure in her life.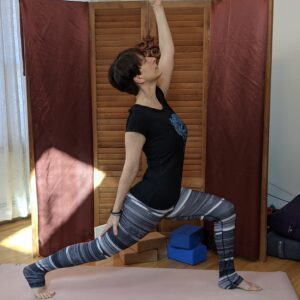 Patrice Larose-Gramuglia
Yoga has always been a part of my life. I started doing it as a little girl with my mother, sisters, and brothers. Everywhere I went, yoga seemed to be there, waiting for me. I love teaching yoga, mostly because I want to evoke a sense of serenity and confidence in others. As we pursue
our studies, we develop strength and flexibility.  No matter our age or ability, I believe we all stand to benefit from yoga. The beauty of yoga is learning to listen to our bodies and do what will serve us not deplete us.
I especially love teaching Yoga Nidra, helping relieve stress in the hearts of others. Yoga Nidra offers the equivalent rejuvenation of four hours of sleep.
Patrice is registered with the Yoga Alliance as an E-RYT 200, which means she is a very experienced Yoga Teacher and also provides continuing education through the alliance as a registered YACEP.  In addition, Patrice is a Master-level Reiki Practitioner.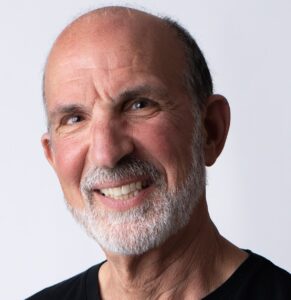 Tony Loffredo
I have completed my yoga training in Bikram, Yin and an advanced course in Functional Yoga for a total of RYT500 hrs. I have been practicing for over 20 years and teaching for 3. My teaching has become more geared to "functionality" and my focus is more aligned 
with using a pose to "get into the body" versus manipulating the body to get into a pose. I love teaching and my yogis.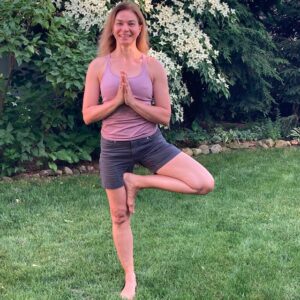 Sonja Pfeiffer
Sonja is a 500-hour Yoga Alliance certified yoga instructor. Yoga found her many moons ago by complete accident, which is one of the best things ever that happened. Why because YOGA leads to happiness.  She didn't know anything about the Yoga health benefits – but she can confirm it works!
The initial attraction of the physical challenge became secondary. More important became the mental aspect, breathing practice (pranayama), and finding stillness and ease. Over the years, she noticed slight improvements like being more patient and less critical or judgmental and consciously enjoying things that she took for granted before.
Intrigued by other teachers, curiosity took over one day, and she enrolled in her first 200-hour yoga teacher certification for Structure Yoga. While learning the ins and outs of Yoga, eventually teaching it, and developing her yoga routine, she meets more inspiring teachers who continue to guide and shape not only her practice but encourage her to keep learning even more about Yoga. Eventually, she enrolled at Juluka for her second degree, where she attained her accumulated 500-hour yoga teacher certification.
She loves teaching yoga for all levels so everybody can feel included. Therefore she offers plenty of variations. It is essential to her that her students connect to their bodies and learn to listen to their bodies so they can move with ease and lightness through their asanas while growing physically stronger and building flexibility.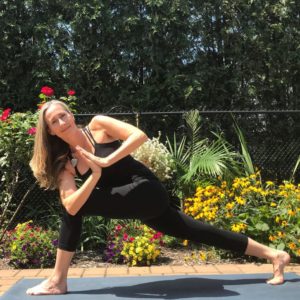 Anette Solstad
Like so many others, I first started Yoga after an injury. I had a meniscus tear and was told that it would never heal unless I had surgery. This was not an option for me, so despite limited mobility of my knee I started practicing Yoga at Juluka. As my knee started healing and my flexibility increased, I also
discovered the wonderful mental and spiritual benefits of Yoga. I felt calmer and more grounded, and I felt inspired by my teachers and fellow yogis. I just had to learn more, so I signed up for the 200-hour teacher training program under Mandy Grant. I am so happy I made that decision.  I also completed my 300-hour advanced yoga certification at Juluka Yoga Studio. 
As a strong believer in the wholeness of Yoga, I like to start my classes with a dharma talk, a story or an inspirational reading. Practicing Svadhyaya—self-contemplation through reading and studying—has helped me tremendously, and it is my hope that my students will find some inspiration for growth as well.
My classes are for everyone. I encourage my students to listen to their bodies, and to use the breath to find steadiness and ease in every pose. Yoga to me is like being on a lifelong journey – knowing your direction, yet not attaching to a goal.  
Anette has completed both her 200-hour and 300-hour Advanced Yoga Teacher Training Certifications and she is registered with the Yoga Alliance as an RYT 500. 
stillness of mind enhanced by the breath. That stillness awakened a passion that led me onto a path of teaching others to find resilience and inner-strength through the practice of Yoga.
Since becoming a certified yoga teacher, under the tutelage of Mandy Grant and Soon Yoon, I've taught a range of students spanning in ages and mobility, from power vinyasa flows to chair yoga. While teaching how to lengthen and strengthen at gyms and studios throughout New Jersey, I also teach chakra-based classes and workshops. Whether on a mat or on a chair, my classes unite mind and body to help access your own inner-guru.  
Liza is registered with the Yoga Alliance as an RYT-500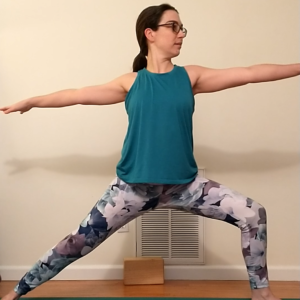 Karen Tschinkel 
Karen had first tried yoga by going with a friend who had been taking challenging yoga classes for years. But not knowing the poses and not listening to her body made it easy to feel as though yoga wasn't "for her". It was only years later after going on an adventure to South Africa with Mandy Grant and many
Julukians that it all started to come together. She decided to learn more about "this yoga thing" by studying at Juluka Yoga for her 200 hour certification. Under the amazing guidance and support of Mandy Grant and Soo Yoon, Karen gained more than she thought possible by uncovering what her body could do and developing a greater appreciation of what yoga means. More than the physical asanas, the joining of mind, body, and breath can be taken off the mat and is an invaluable experience. 
Her classes encourage students to listen to their body, explore poses, and simply be. 
When she's not on the mat, Karen works in research and development in the food and beverage industry, enjoys being a crazy plant mom, and tinkers with making pottery. 

Stacey Wood
My passion for yoga began long ago behind a bar in Colorado. The benefit of resting one leg in vriksanasa, tree pose, while standing for hours on my feet gave me such relief I began to explore its power on the mat. For me the journey was not a direct path but one I continued to return to.  I discovered even 
while turning to exercise as a form of pain management following a surgery. Yoga gave me the physical benefits but after a time it was the changes I felt mentally that brought me to Juluka Yoga Studio in Hillsdale, New Jersey. Under the care and guidance of Mandy Grant and Soo Yoon I began to understand my practice in a way I never had before. It was here that my understanding of mindfulness, breath, asana and mediation brought me to a deeper passion and love of this beautiful practice. 
It is this passion that then lead me to continue my education with Jody Domerstad in the deep art of yin yoga. To me, teaching is a privilege I take very seriously. I will continue to educate myself and explore the many paths of this ancient practice so that I may guide others on a knowledgeable and safe journey

Soo Yoon
Soo has been teaching in the northern NJ/Rockland County, NY area since 2013. She first turned to Yoga after training for running a marathon left her both tight and injured. What was aimed to be a marginal, complementary practice ended up being a life-changing spotlight. 
Yoga helped her to see the disconnects that existed between her body and mind, and continued practice helped to yoke together those disparate parts.
Because her own experience has been so transformative, Soo teaches her classes ardently with generosity and detailed information to help students best guide themselves towards positive growth.  Her classes explore the fullness of Yoga – there is great attention to alignment of the body, with yoga philosophy woven in to align the mind. 
Soo has completed both her 200-hour certification and 300-hour advanced yoga certifications with Mandy Grant in Hillsdale, NJ.  Always the student, she continues to learn more and stay relevant. Much of her additional studies focuses on alignment-based yoga therapeutics. 
Soo is registered with the Yoga Alliance as an E-RYT 500, YACEP