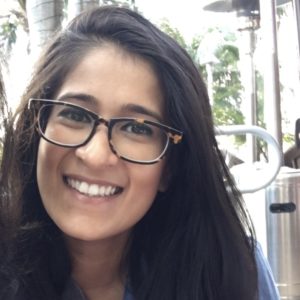 Wednesdays Mornings 8:00am (30 minutes) online via Zoom with Kruti Brahmbhatt
Start the day with a calm headspace, from the comfort of your own home (or bed!).
There's no need to be intimidated by the time – 30 minutes go by fast, as Kruti leads you in a morning mindfulness meditation and pranayama (breath control practice).
The two practices go hand-in-hand: we condition the mind to prepare for a better day, and use the breath to bring your energy to balance.
Kruti will present you with practical, accessible tools that you can walk away with, so that hopefully, you can cultivate a daily practice.
Whether you are new, curious, or someone needing a reminder why meditation works, try it out!
A regular meditation practice has many benefits: 
Stress reduction
Improves mood
Aids in controlling anxiety
Enhances self-awareness
Increases attention and focus
Improves sleep
Can decrease blood pressure
Can promote compassion for self and others